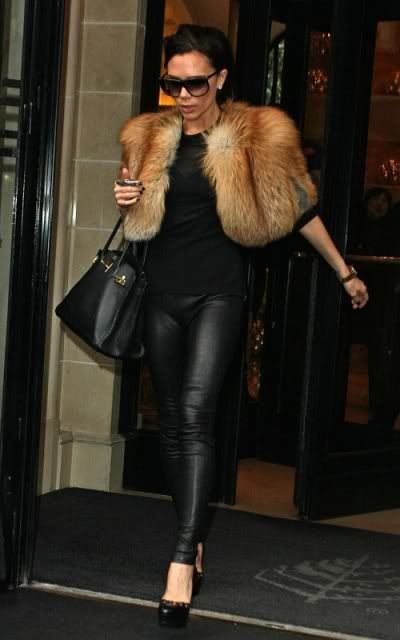 Oh Vicki I love Victoria Beckham N her husband is the icing on the cake heheh lol anyway she is wearing Hermes Birkin Bag, Antonio Berardi fur jacket and her very own eyewear collection.

I love her Balenciaga peep toe sandals/ nicki's look is so easy simple n Chic almost everyone should have this in their closet…her glasses are Ray ban Wayfarer in black.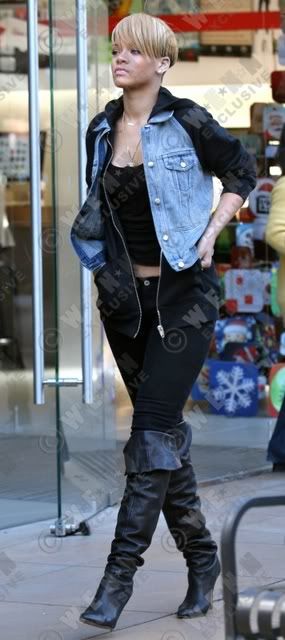 I heart Rihanna…I love her look so freaking sexy n cool at the same time plus it doesn't even look like shes trying her outfit looks so effortless. Rihanna is wearing Alexander Wang-Denim hooded Combo Jacket N Chloe fold over thigh boots


Love this look again simple all black but the fur makes it oh so chic! Rihanna's bag Devi Kroell Classic Hobo in Metallic Python/ Fendi Encased Glasses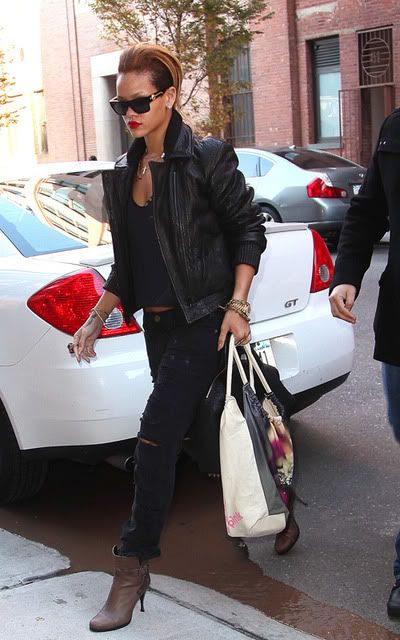 Ok Rihanna Overload lol but the gurl has good taste…plus now I realize I dont have a black distressed jean ..I want one..N her red lips = Chic!!!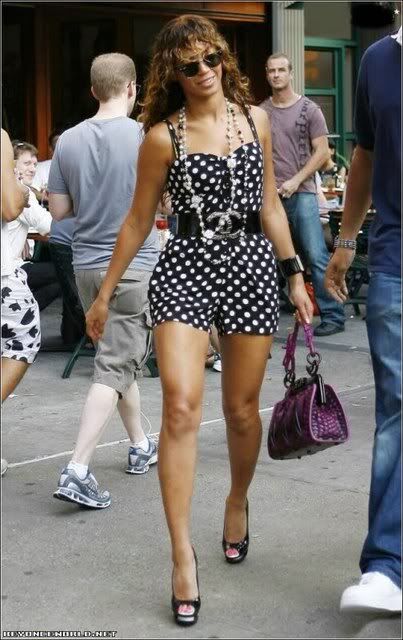 I adore this Romper on Beyonce so damn cutee!It reminds me of my polka dot shorts that I simply adore too so feminine luv it!! Her bag is Christian Dior It's called Samourai woven frame bag…N her belt is Chanel:)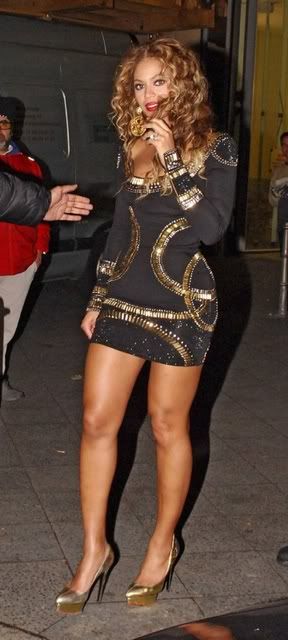 I love this dress its so cute wish I had it to wear this friday Christmas night to a lounge with my hubby he would love me in it ::sigh: Sass & Bide Dress in Black and Charlotte Olympia Mercury Platform pumps in gold…..AHHHHH I want it!!!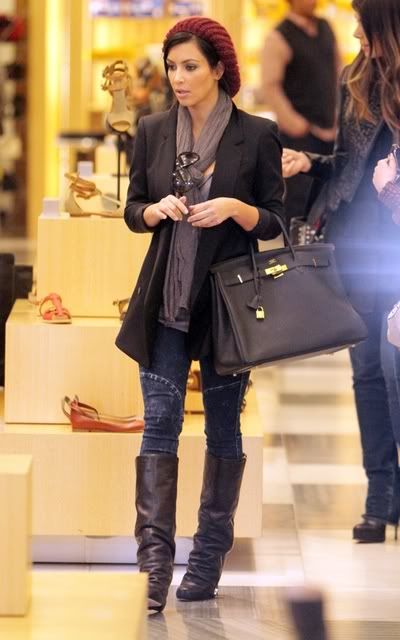 This look is so cool n super trendy yet I still dont own a hat like that:( almost always you can find Kim Kardashian in her infamous blazer- love it….u wld think a gurl with a sex tape out wouldn't be so conservative n chic but that goes to show there is a PORN STAR in all of us Lmao..I so want her bag Its a Hermes Birkin Bag and her over sized blazer is Alexander Wang.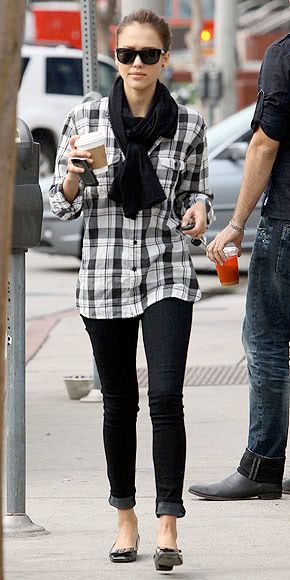 Yay it's Jessica Alba love her simple look even tho I'm so not a fan of flats..I think I own maybe 2 pairs:( but I still thought I would feature her look since its so simple to copy for those days u dont wanna dress up too much. Her shirt is Gap Yay!! sunglasses Dolce&Gabbana 6007b