Hey Lovelies,
Today was the absolute best day I had in a while,  I ended up taking a cab to Lincoln center arriving in true New York fashion. I loved every minute of it. As soon as I got out the cab  there were  photographers asking to take  pictures, you have no idea where they will end up but you suck it all in and pose and just hope you look great! When I walked in the building, as if I didn't know before in that moment I definitely knew that I belong in fashion and I will have to be in this business for the rest of my life. ….moving on:)
Any way the first show I saw was by Designer Son Jung Wan. I really enjoyed the collection. The  below pictures were a few of my faves. I was absolutely obsessed with the furs, and the colors in this collection. I was also exited to see a few oxblood pieces as well for Fall. Met a few girlies too I had way too much fun!
Look who I saw at the show:) Celebrity- Brooke Shields I sat a couple seats behind her.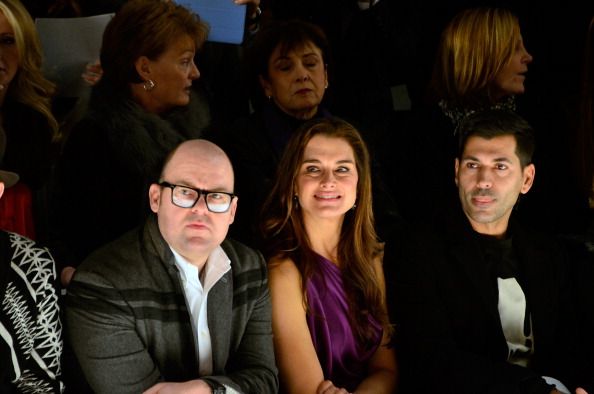 Katerina Grey
Katerina's Presentation was amazing. I fell in love with absolutely every piece. I loved that it was so bold yet delicate at the same time. There were alot of lace in this collection and gold which definitely caught my eye. These are a few of my faves.
xo